Submerged: Hidden Depths Roadmap
Introduction
Submerged is an open world exploration game.Using a small boat to traverse the water, You are tasked with finding seeds on 9 different puzzle buildings accross the map. The game has a very relaxing atmosphere, with very beautifull night skyline and creatures, if you like exploring and collecting things you will very much enjoy this game.
To 100% Submerged Hidden Depths you are required to collect books, sheels, flowers, boat parts, relics and creatures as well as visit a few key location. The game should take you around 8-10h to complete without a guide, but can be finished faster if some backtracking is avoided.
The fastest way to complete the game is to follow the collectibles in a clockwise fashion as the center of the map is barely empty. One thing to notice is that once you finish a Seed Building you will be teleported to the center of the map. So try to clean the area around the Seed Building before starting the puzzle.
Collectibles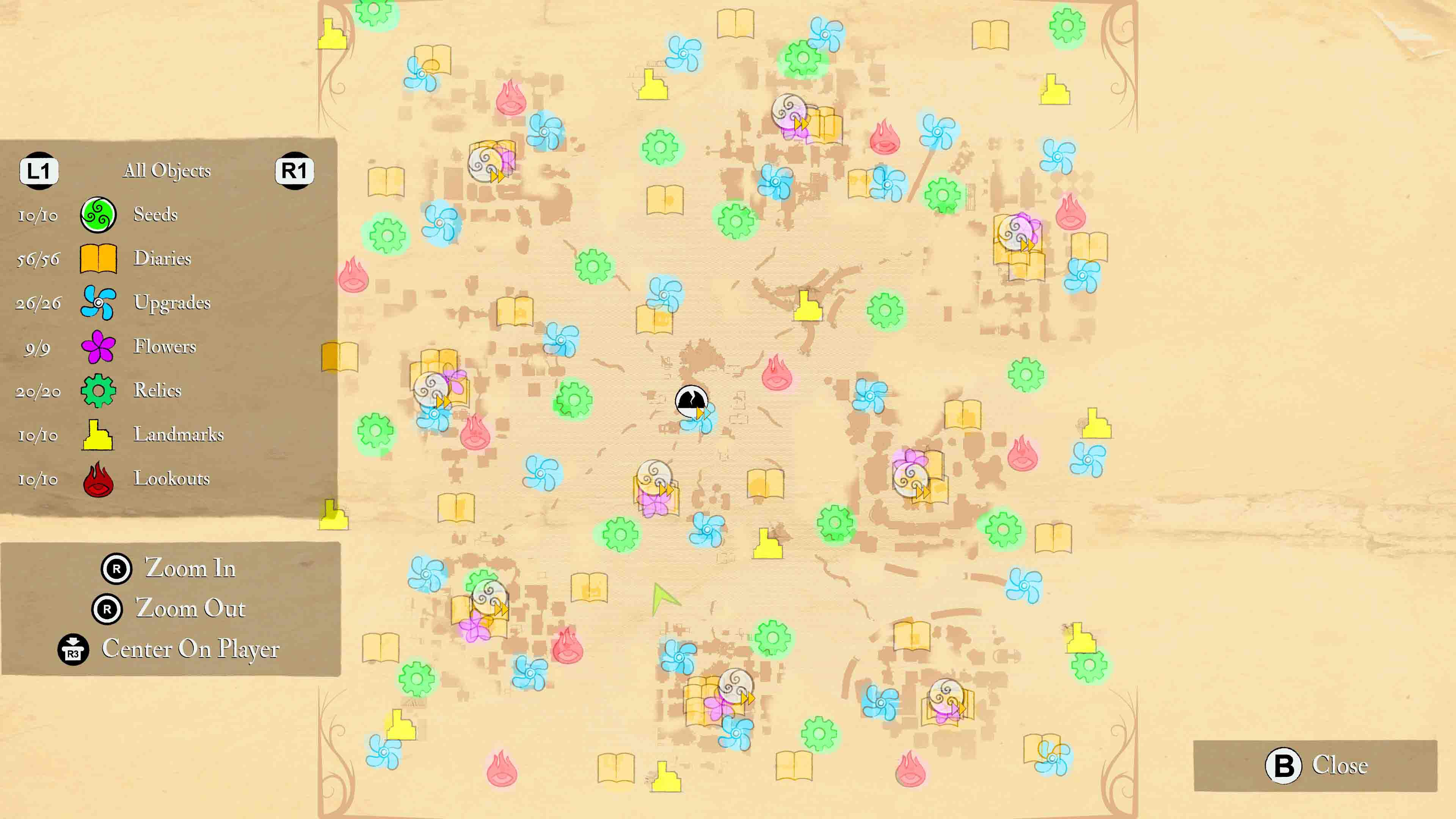 Flowers, Styles and Seed Puzzles
Each Seed building will contain 4 books, 9 shells to complete a style and a flower. If you have trouble finding them I made a few video guides that show their exact location in order without any backtracking.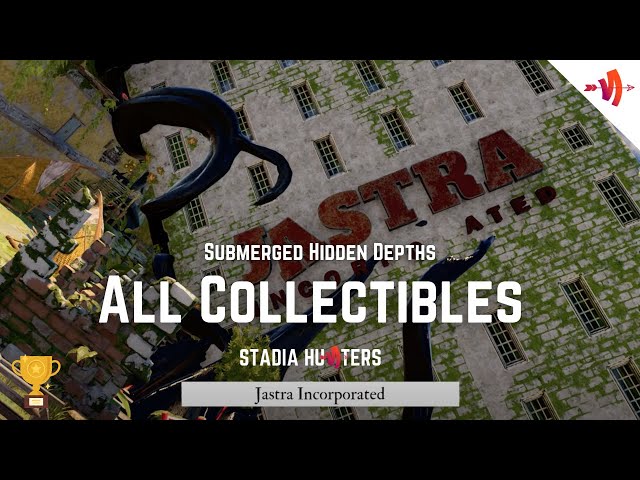 Special Sea Creatures
There are 5 special creatures that roam around in a specific pattern, in the video bellow I followed that around so you can easily track them. The video is quite long so I suggest using the timestamps to avoid wasting some time. A small tip is that picking up relics or entering buildings seem to reset the whole world and this creatures tragetories restart so keep that in mind while looking for them.