Welcome to our Trine 4: The Nightmare Prince guide. The game features a checkpoint system that you will unlock after you finish the level so most of the collectibles can be accessed almost instantly if you miss them by the end of the level.

Trine 4 is a puzzle platformer where the player can control 3 different characters, Amadeus, Pontius, & Zoya, each with their own unique abilities. Our heroes must work together to solve all the challenges before them as they attempt to rescue the prince.

I will list outside the videos the checkpoint locations of the Letters, Treasures and Knickbacks for a quick consultation but for the xp locations and precise walkthrough of the puzzle solution is best to follow the video series.
Act 1 - Collectibles Locations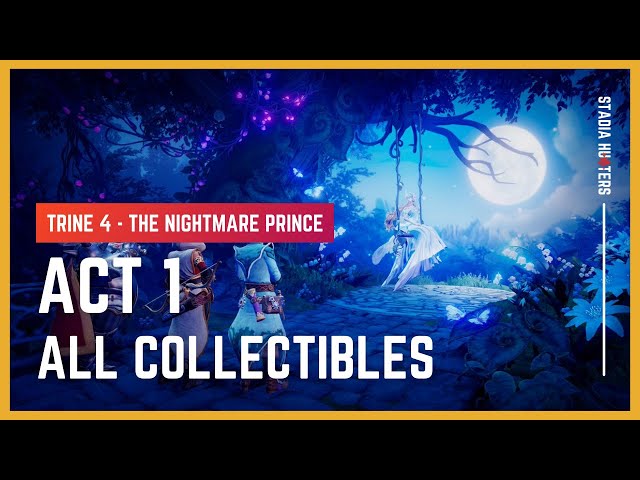 A Wintery Morning
The Cursed Manor
A Masquerade Night
Act 2 - Collectibles Locations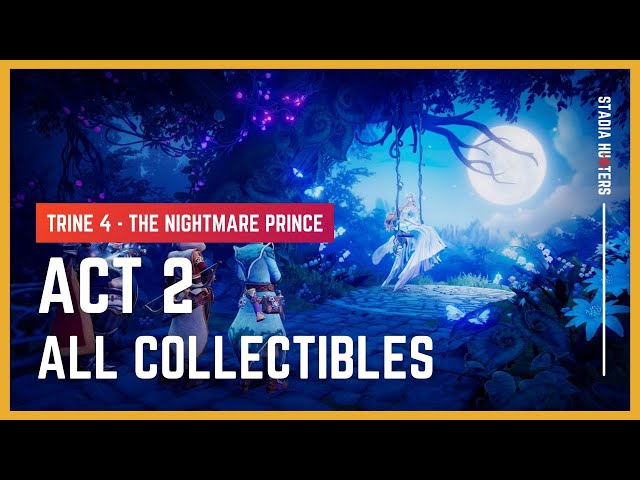 Craghill Moors
Letter - Cheackpoint 4
Treasure - Checkpoint 1
Knickbacks - Checkpoint 18
The Thorny Head Maze
Letter - Cheackpoint 13
Treasure - Checkpoint 7
Knickbacks - Checkpoint 18
Heatherwood Hall
Letter - Cheackpoint 8
Treasure - Checkpoint 13
Knickbacks - Checkpoint 11
The Prince's Dream
Letter - Cheackpoint 13
Treasure - Checkpoint 9
Knickbacks - Checkpoint 11
Act 3 - Collectibles Locations
Moonlit Forests
Letter - Cheackpoint 11
Treasure - Checkpoint 9
Knickbacks - Checkpoint 14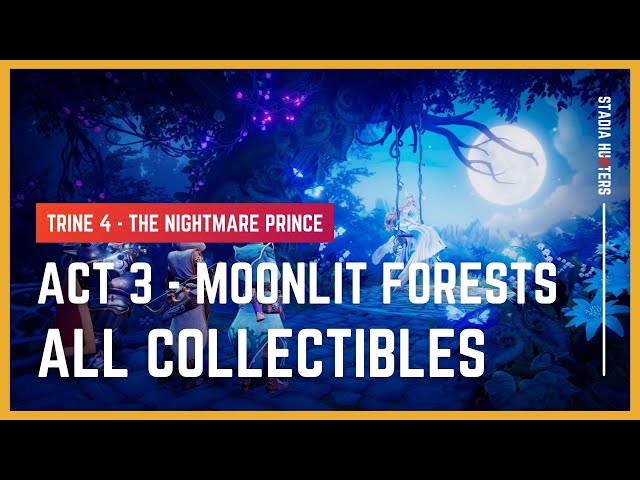 The Badgerborough
Letter - Cheackpoint 3
Treasure - Checkpoint 10
Knickbacks - Checkpoint 15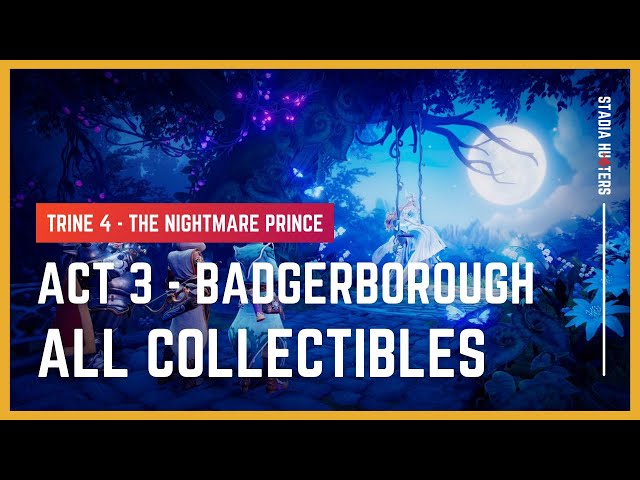 Goldleaf Garden
Letter - Cheackpoint 7
Treasure - Checkpoint 15
Knickbacks - Checkpoint 5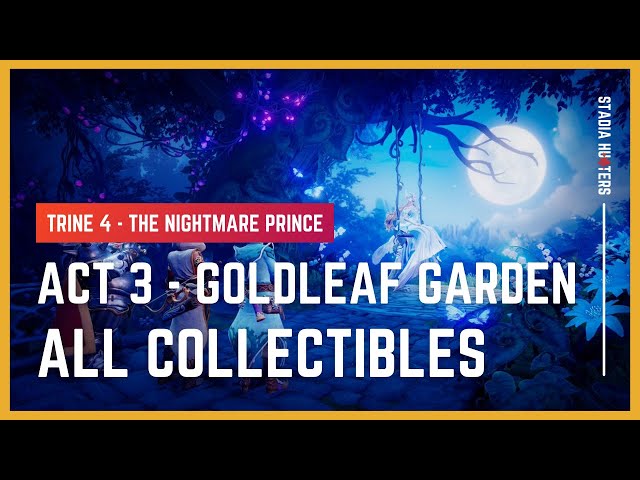 Firwood Water
Letter - Cheackpoint 14
Treasure - Checkpoint 19
Knickbacks - Checkpoint 8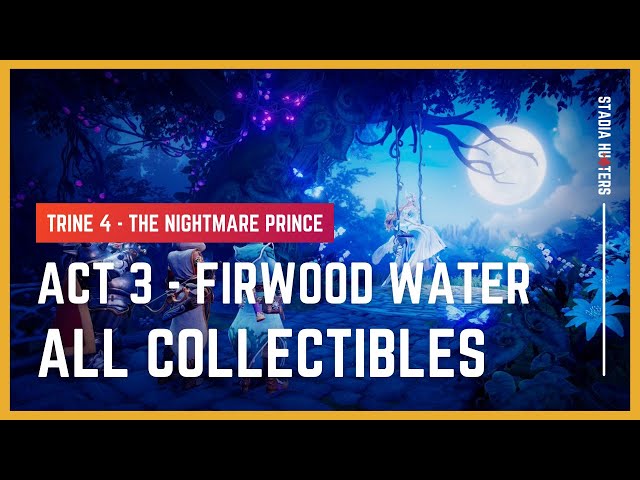 Act 4 - Collectibles Locations
The Crackling Mire
Letter - Cheackpoint 8
Treasure - Checkpoint 14
Knickbacks - Checkpoint 16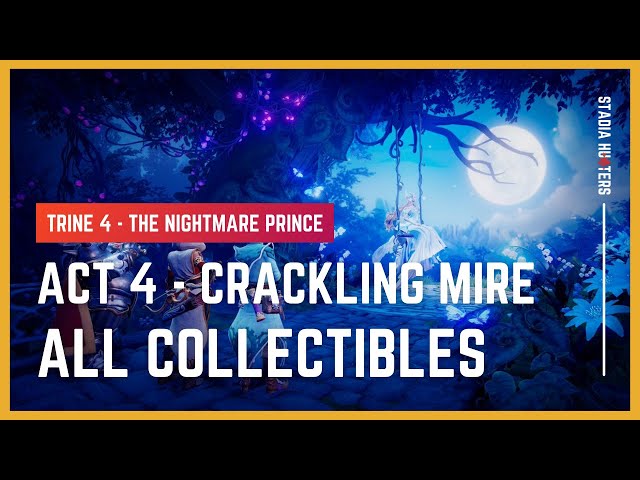 The Blueberry Forest
Letter - Start of the level
Treasure - Checkpoint 8
Knickbacks - Checkpoint 11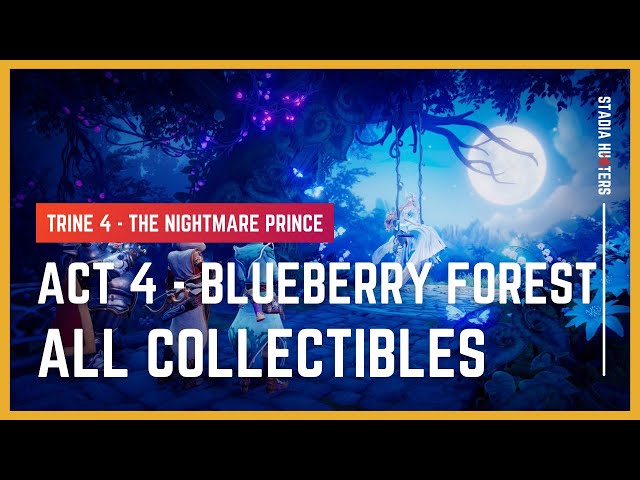 The Gossamer Grove
Letter - Checkpoint 3
Treasure - Checkpoint 17
Knickbacks - Checkpoint 7
Act 5 - Collectibles Locations
Snow-Topped Heights
Letter - Checkpoint 14
Treasure - Checkpoint 9
Knickbacks - Checkpoint 5
The Nightmare Academy
Letter - Checkpoint 8
Treasure - Checkpoint 6
Knickbacks - Checkpoint 13
Haunted Tombs
Letter - Checkpoint 2
Treasure - Checkpoint 7
Knickbacks - Checkpoint 8